Need a quote of granite products?
Rough cubes of wall stone can be used both for decorative or construction purposes, in fence construction, including fence posts, walls, bases, palisades, garden beds, containment walls, foundations, or underpinnings. Granite wall stone will last a lifetime, as granite is resistant to adverse weather conditions, including sunshine, frost and any kind of damage.
Granite wall stone can be finished in different ways including splitting on each side, which allows to offer an exceptionally beautiful, decorative stone characterized by an irregular shape of all sides. Split granite wall stone allows to realize unique projects. The most common size is 20x20x40 and 10x20x40, however we can adjust the size to your specific need.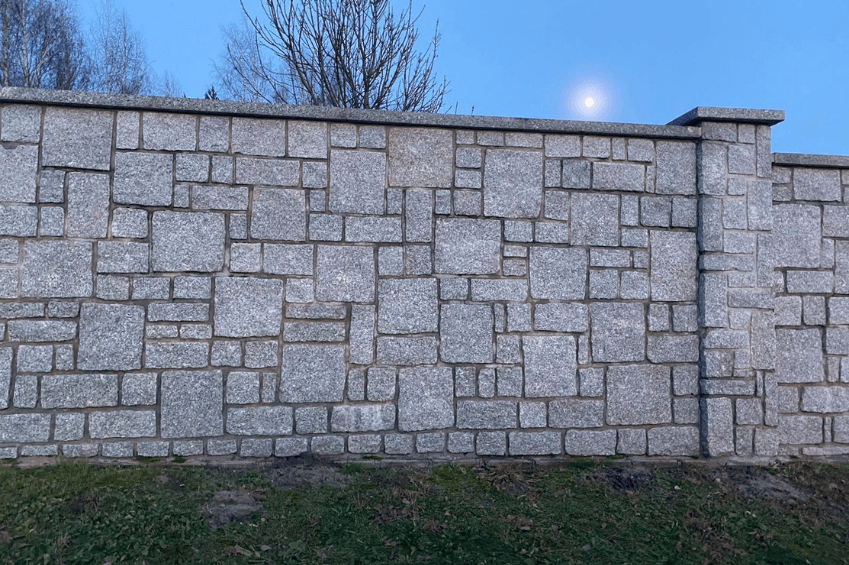 Split-cut and cut wall stone
Wall stone can also have a more regular finish, where some sides are not split, but cut. Most often sides are cut and front and back of the stone cube are split. Cut wall stone allows more regular match and more modern construction.