Need a quote of granite products?
Granite kerbs and edgings
We offer granite kerbstones and edgings – solid and thought-through solutions which are both durable and esthetic. As they show appropriate technological parameters and are highly resistant to damage, they are widely used in construction, especially when constructing or rebuilding roads, highways, squares, and bridges. Being good-grade, sustainable, and well-finished material they conform perfectly to the requirements of road construction work. Our edgings are also esthetically pleasing and can serve both a functional and decorative purpose in gardens or squares.
Solid solutions for construction
Using solid stone such as granite guarantees low water absorption. Granite products ensure durability of constructed roads, highways or pavements. They prevent surface cracking and water penetration which can lead to extensive moisture. Another characteristics of our product is frost resistance and resistance to mechanical damage or mechanical pressure. These features make granite kerbs the most common choice for construction business. Granite kerbs are also used in: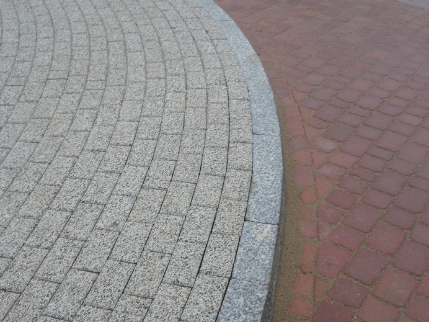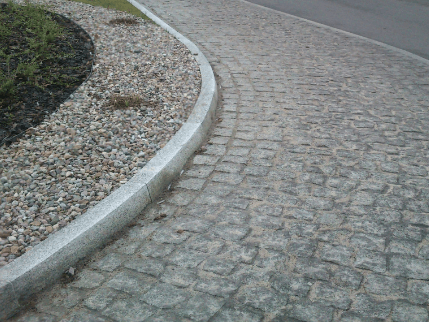 We value quality and attention to detail, which translate to long life of our products, including granite kerbs. Choosing this kind of material is sensible because:
All of the above, in addition to the esthetically pleasing and universal look make granite kerbs a common choice for construction works of any kind. We stand behind their quality taking care of each detail of production and finishing.
We have not only granite kerbs but also stone edgings in our assortment, both curved and straight. Our products are of standard sizes, but we also make to ordered specification. We offer both Polish and Chinese products at attractive prices and in a wide variety of choices, including: