Need a quote of granite products?
Split granite paving stone
Split granite paving stone is made from granite slabs. Each side of the stone is split and each stone has a unique shape, which allows to realize the most demanding visions of architecture. Split granite paving stone sets an elegant, classical, and traditional tone. It is available in grey, yellow and grey, brown, red, and black color in various sizes. It is readily used in places of vehicle traffic such as parking sites, driveways, squares. It can also be used for pavements or pathways, or as decorative stone in gardens. Being produced from granite makes it a very durable and impact resistant product which also has low abrasion properties, low absorption and almost complete frost resistance. Split granite paving stone will be an excellent material to use in places exposed to rain, snow or solar radiation.
One of the main advantages of the split granite paving stone is its universal application. It is an outstanding construction and decorative material used for road, street and square construction. Moreover, it has unparalleled esthetic advantages of natural stone, which complements either traditional or modern architecture. Surfaces covered with split granite paving stone are elegant, long-lasting, and safe to use.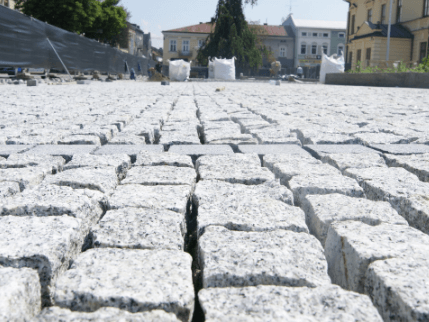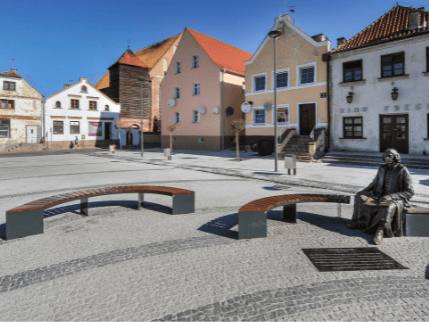 TABLE OF SPLIT PAVING STONE EFFICIENCY